Warehousing
MODERN LOGISTICS CENTRE IN POLAND.
THE NECESSARY INFRASTRUCTURE TO PROCESS ALL YOUR STORAGE AND DISTRIBUTION NEEDS!
2300 kg
maximum pallet weight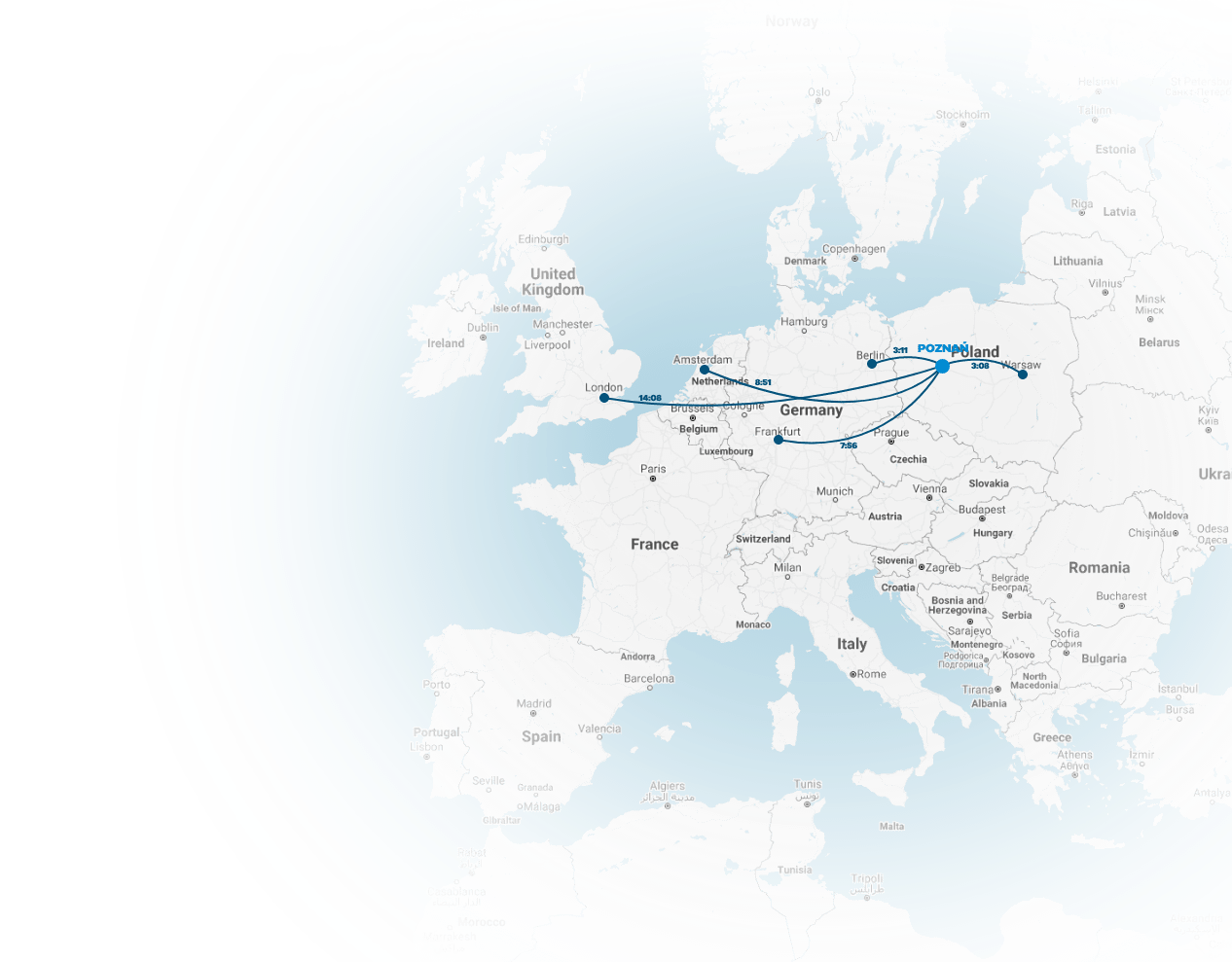 Warehousing
We are now offering our clients access to our new high-storage warehouse based in a prime location – Poznań in Poland next to junction of international motorways A2, S5 and S11. Access to the main transit routes in Poland allows us to meet our customers' expectations to react fast and deliver goods that day…
Deciding to store the goods at our warehouse, you gain the possibility of expanding a service by:
Last-mile distribution services even if that includes multiple locations, nights, weekends or holidays
Comprehensive services including inspecting, labelling, packing, shrink wrapping and crating/palletizing materials
Transhipping
Consolidation
With GEPA's secure warehouses strategically located throughout Europe, we can also take care of your storage needs in other countries. Contact your Account Manager for further clarifications or click on the below button.
Check for the availability of free capacity at ours or any of partner warehouses.
(Check-in/check-out at the warehouse over the weekend or in specific night hours only upon special agreement)
Contact us
Get a Freight Quote
From design to implementation, GEPA delivers complete freight management programs customized to meet your unique business needs. To receive a no-obligation rate quote from our transportation professionals, click the button below to fill out our simple information form.
improving global logistics
we are

certified with regard to